First, I've got to work with wonderful people, which helped make the challenging parts of this year bearable.
I got the opportunity twice this year to get in on some very cool companies building exciting products.
I got to work on making online gifting better and more accessible to brands, and who doesn't like getting gifts?
Built features to help get over 500 merchants to use Govalo as their gifting platform.
Learned Typescript
Built an email redemption app
Contextual Savebar
A lot of customizations
Knowing things I built helped merchants pad their stats on Black Friday/Cyber Monday (BFCM)
Over 270 contributions from Jan-May 2022
I worked with an incredible group.
Over 319 contributions
Learned Vue/Nuxt
Learned Prisma
Built multiple features
Leveled up my UI skills
Here are some stats!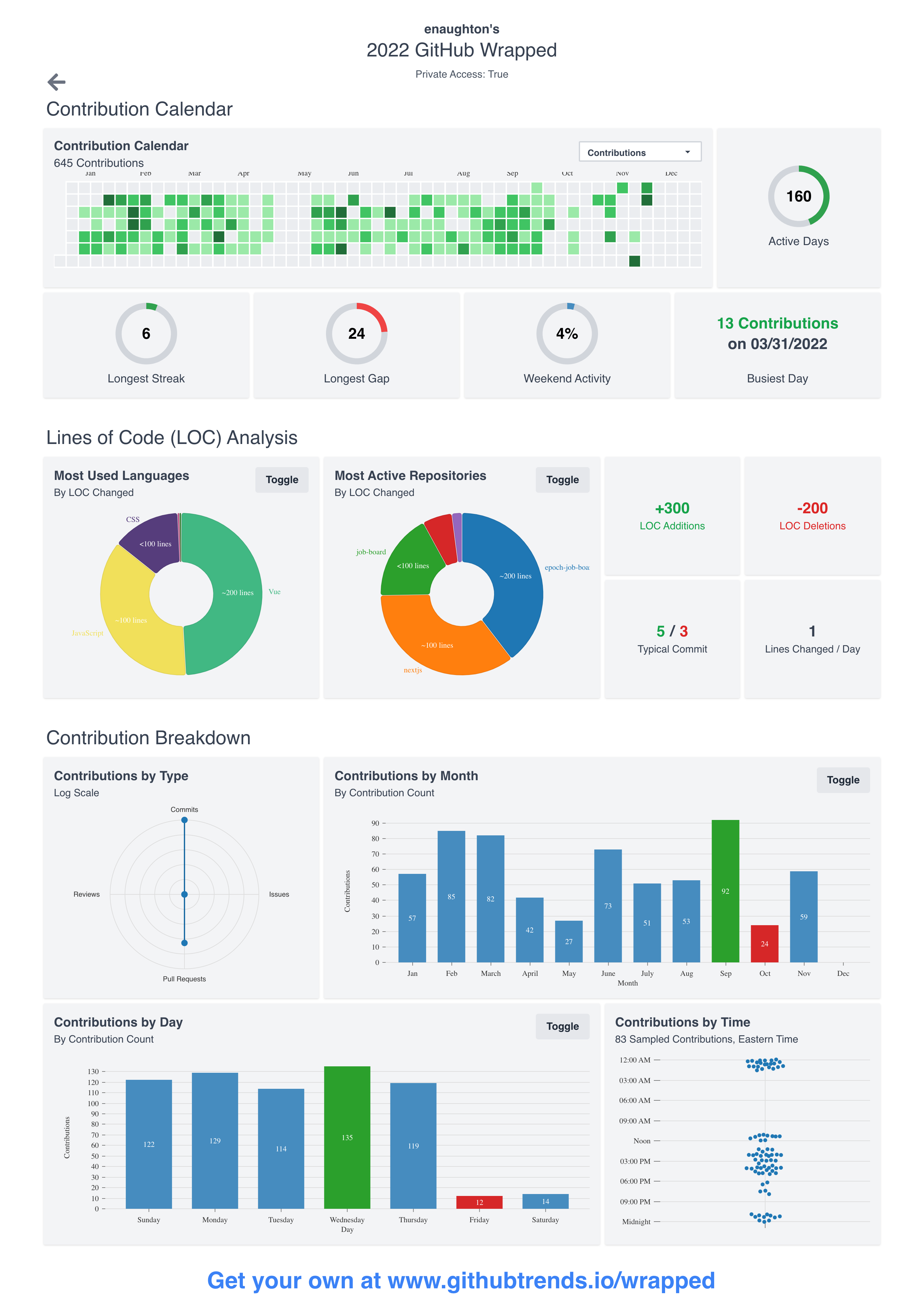 Those were just professional achievements. Here are the things that happened too.
Broke 250 Dads
Saw many Dads get their first tech jobs.
Homes bought
Very thankful for this community that has watched me ride the tidal waves of moving from a busy ER job to a tech job. CoderDads helped me through 2 layoffs this year.
I was on some podcasts/live streams this year! If you have a podcast, I would love to come on and share my story.
Gaelan Trombley show (Last year, but close enough)
Janitor to Software Engineer Roadmap with Emmett Naughton
It's been a wild year. I am looking for my next adventure. I am working on a few personal projects now. I am going into the New Year rested and ready to be an asset to my next company.
---